When your next Disney World trip is months away, but you just can't possibly wait, what do you do? That's right; you book another trip before the approaching future trip! I mean, that's normal… right?
We just couldn't help ourselves and decided to take a last-minute 3.5 day, 4-night trip, and booked Disney's Old Key West Resort. Not only was this our first trip to Old Key West Resort, but it was also our first DVC stay outside of our home resort of Bay Lake Tower. This trip left me wanting more points, excited to try out more DVC resorts, and completely in love with Old Key West.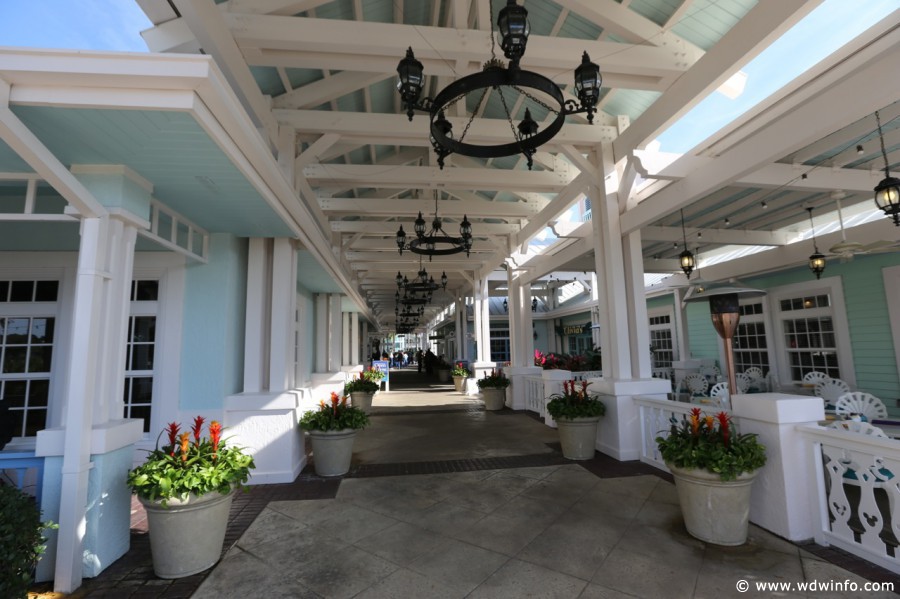 Check-in
While waiting in the Hospitality House on a few answers from the front desk staff, the gentleman at the DVC sales desk approached us. Seeing we had two young children and probably all looking exhausted from travel day, he started up a friendly conversation. He then went on to make our daughter a balloon animal and gave her some stickers to take along as well. This put a huge smile on her face. She thought it was so cool. I really appreciated the time he took to do that for us. Small gestures go a long way.
Sleepless First Night: How Old Key West Saved the Day.
Let me start by saying we booked a one-bedroom villa for this trip and did spend the first night in that one-bedroom. It was a first-floor room, clean, updated, and had a beautiful partial golf course view.
The first night never goes smoothly when traveling with kids, yet somehow we always forget this part of the trip every time. Travel day starts with super early wake-ups and then flows into overtiredness from being off their regular nap schedule. The excitement hits when we finally arrive at our destination and ends with the children's realization of oh wait, we have to sleep here? In this unfamiliar place? Then throw in the fact that our almost 3-year-old daughter started having nightmares a few weeks before our vacation and was waking one or two times a night with bad dreams. Long story short, our first night was sleepless with our infant son sharing the bedroom with us, and our daughter sleeping on the pullout chair in the living room. Our daughter was waking up, which woke up our son, then our son would wake and wake our daughter, and repeat multiple times. The night ended with my husband sleeping on the couch next to our daughter. Here is where Old Key West saved the day!
The next morning my husband and I decided to call the front desk to see if they could work a miracle and get us into a two-bedroom. We explained our night, and the cast member was amazing! He said he'd look into it and call us back. We were given a call back very promptly and told there were no two-bedrooms available, BUT he did notice they had a two-bedroom villa that someone had booked but no-showed on their reservation, and it was going on day 3 of this no show customer. Because of this, they could offer us that room, but we would just have to wait about 1 hour for the staff to check over the room and make sure it was indeed ready for us. We didn't mind that we would get to the parks late this morning, we needed that extra bedroom. The transition from our one-bedroom to our two-bedroom was very smooth. Bell services came and moved all our stuff, with us in tow, and brought us to our new building. All in all, it was a fast and easy move, and did I mention they did all this for NO CHARGE!! We were willing to pay and offered to pay any difference in price. They insisted that no, it would be done at no extra charge to us. Our little guy had the master bedroom to himself in his pack-n-play, and we shared the second bedroom with our daughter. Sleep for everyone!
Rooms
As I mentioned above, our first room was a one-bedroom first-floor room. It was extremely clean, updated, great view of the water and part of the golf course. It was just beautiful. Our two-bedroom was no different. Clean and updated. This room happened to be a second-floor room, which was not a huge deal as we were able to keep our stroller on the ground level near the stairs and brought it up to our room for the night. The view here wasn't as great, but that wasn't a big deal for me. We did, however, look over part of one of the smaller pools, so I could watch my husband and daughter swim from our balcony as our son napped. That was a plus!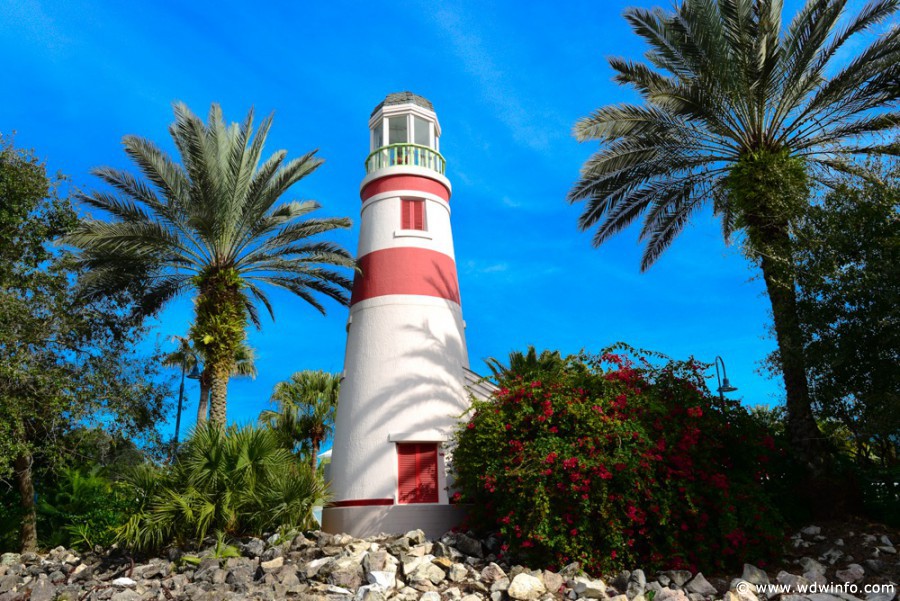 Resort Feel
This resort is beautiful. We were there just before Thanksgiving, and even though we were surrounded by Christmas décor, I completely felt swept away to the islands. There was such a sense of calm, relaxation, and island vibes that I almost didn't even feel like I was at Disney. I could definitely see myself even staying here for just a resort staycation to relax and recharge.
Food
For this trip, we had so many new restaurants we wanted to try throughout the parks, and other resorts, that we did not make reservations for Olivia's. We did, however, stop by the quick service Good's Food To Go, and grabbed the Flager Italian Sandwich. This was served with Salami, Ham, Mortadella, on Foccacia bread with lemon-caper mayonnaise and house chips for lunch. The sandwich was so delicious, and I would definitely recommend it.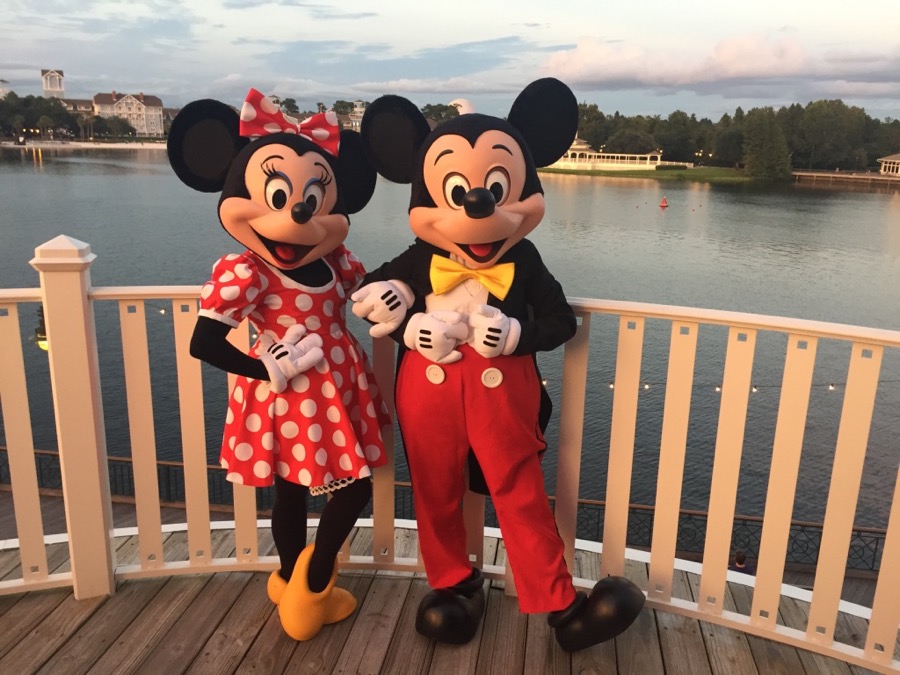 Cast Members
I have to say that the staff at Disney's Old Key West Resort is by far the friendliest I have encountered. From the front desk staff, bell services, mousekeeping, etc. No matter where or when we crossed paths with a cast member, we were greeted with a smile and a "Good Morning" or "Good Afternoon." One morning while waiting at the bus stop, a golf cart full of cast members, all wearing Mickey hands, drove by waving and saying good morning to everyone around the resort. Now, doesn't that just scream Disney?!
---
I left this trip knowing that when "add-on-itis" hits again, this resort will definitely be on top of the list. I wish we would've had more time to explore the whole resort, but this gives us something to look forward to when we return!
What do you love about Old Key West? Let me know!
For more Disney info check out The DIS!